La Lotería Opina
Series of cards inspired by the traditional Loteria Mexicana deck of cards and game.
This collection is accompanied by a copla or riddle written by Toronto-based Mexican-Canadian writer Martha Bátiz.
La Loteria Opina is a collaboration project that is creating a new Loteria game that works as a platform that celebrates, on one hand, our pride in our country, while at the same time voicing our profound concern and anguish at the social and political problems that Mexico is currently facing.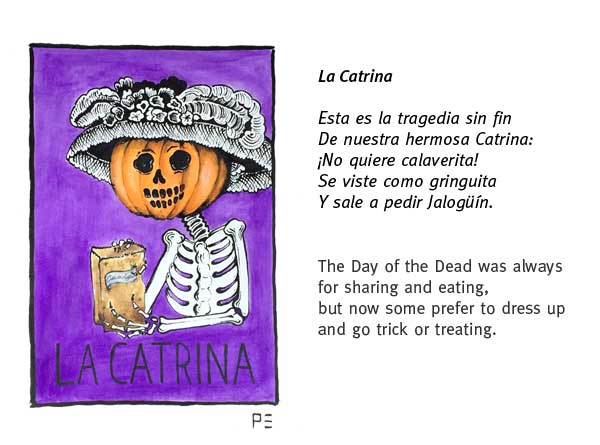 Presiona aquí para ver y escuchar la versión con audio en español.
Click here to see and listen to the english audio version.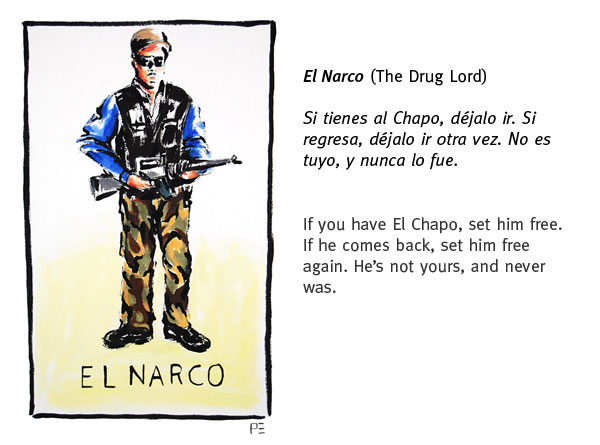 Deck of cards: 2×3.5 inches (color prints). Original acrylic & ink on paper 18×24 inches.
© La Loteria Opina. Patricia Espinosa, Martha Bátiz 2016